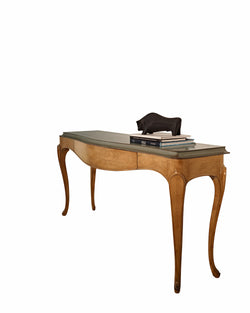 AMC
Gala Console Table
Cherry wood Contemporary take on the classic Rococo style console table. Perfect for a modern interior entrance or living room.
160cm x 45cm H:81cm
For availability and pricing please contact us direct on 
091 758 868 
Alternatively reach out to us via messenger as lead times can vary.
Items that are out of stock, delivery times are usually 6-8 weeks.